Posted by Country Ovens, Ltd on Aug 19th 2019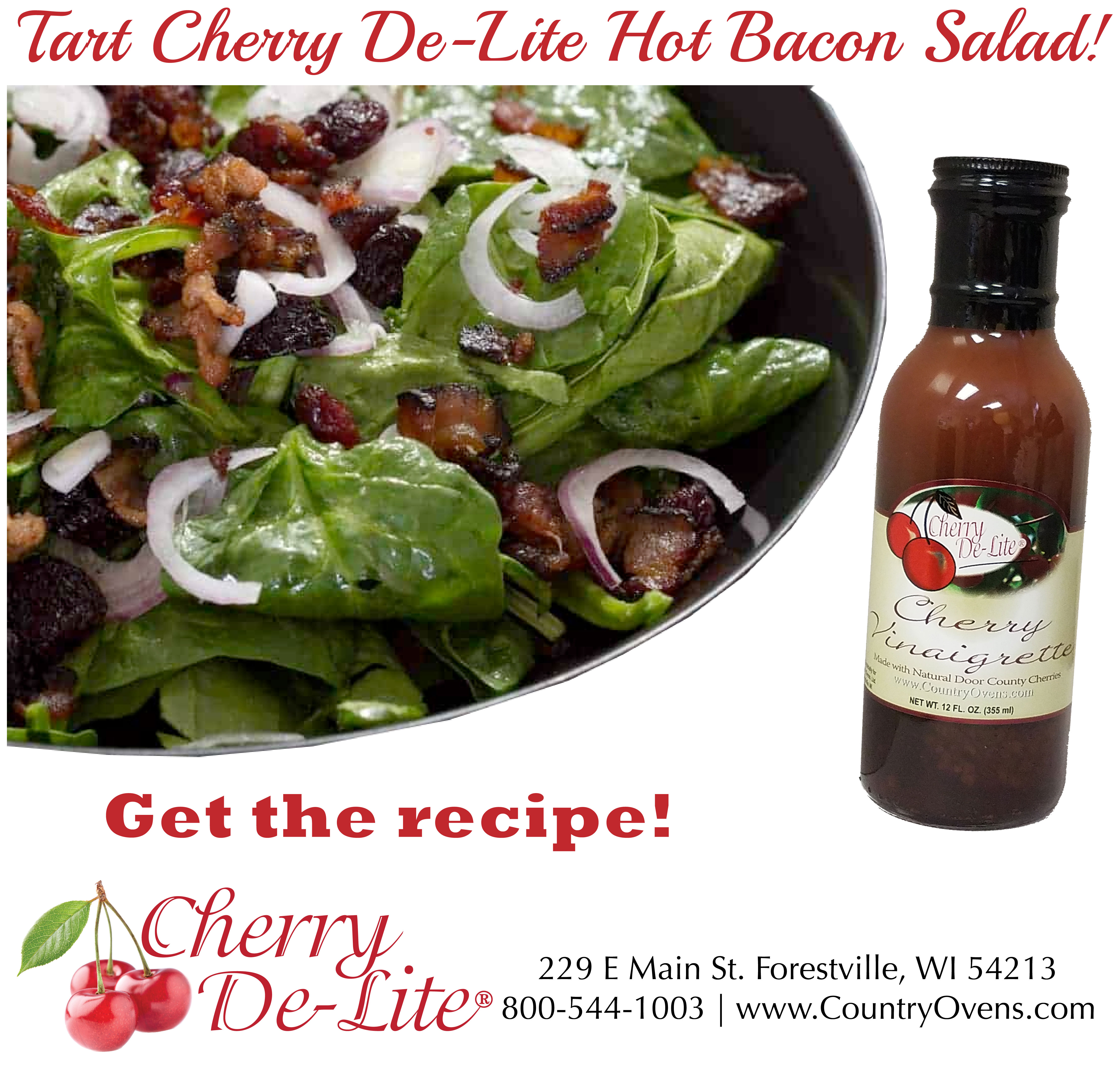 Ingredients
5 slices bacon
1 1/2 tablespoons finely chopped shallot
8 cups stems removed fresh spinach
8 oz (about 2 1/2 cups) thinly sliced white button mushrooms
1/2 thinly sliced red onion
1/2 cup Cherry De-Lite dried cherries
Directions
In a skillet add the bacon and cook over medium heat until crisp. Using a slotted spoon transfer the bacon to a paper towel lined plate to drain. Roughly chop and set aside.
Pour off all but 2 tablespoons of fat from the skillet. Heat the remaining fat over medium-high heat, add the shallots and cook for 2 minutes, stirring occasionally. Whisk in the Cherry De-Lite Cherry Vinaigrette, salt & pepper to taste. Scrape the brown bits from the bottom of the skillet, bring to a simmer, then remove the skillet from the heat.
For the salad, in a large salad bowl, toss together the spinach, mushrooms, bacon, onion and Cherry De-Lite dried cherries. Pour the dressing over the salad and toss to combine. Serve warm.