Posted by Recipe courtesy of Dara Michalski, CookinCanuck.com on Nov 15th 2018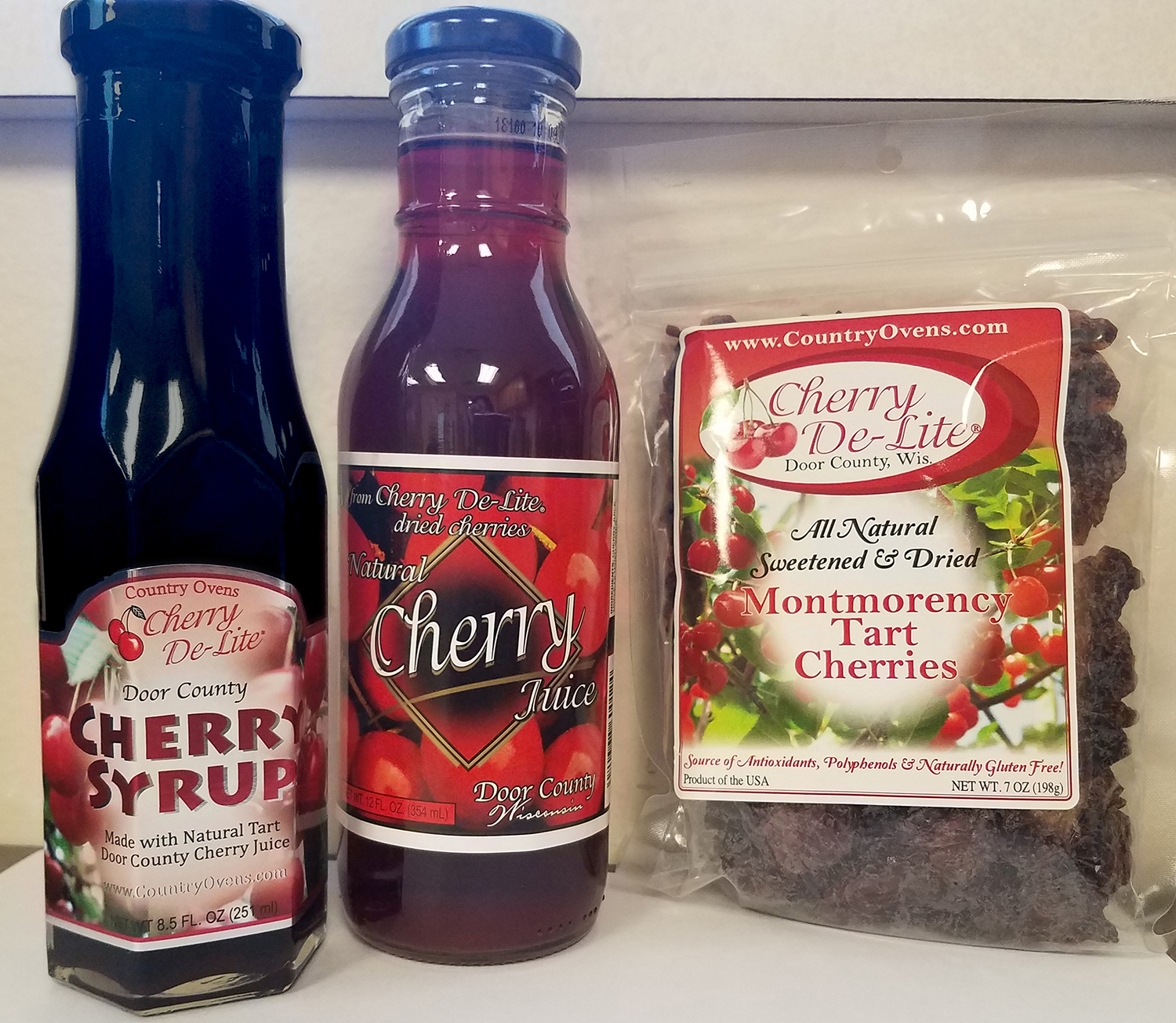 Summary
Total Time: 1 hour and 15 minutes
Prep: 15 minutes
Cook: 1 hour
Yield: 6 servings
Level: Beginner
Ingredients
Glaze
1/2 cup Cherry De-Lite dried tart cherries
2/3 cup Cherry De-Lite cherry Juice
3 tablespoons Cherry De-Lite cherry syrup
3/4 teaspoon hot sauce
Vegetables
1 1/4 lb. gold potatoes, cut into 1-inch pieces
1 (3/4 lb.) rutabaga, peeled & cut into 1-inch pieces
3 carrots, peeled & cut into 1-inch pieces
1 red onion, peeled and cut through the root into 8 wedges
1/4 cup olive oil
3/4 teaspoon salt
3/4 teaspoon crushed rosemary
Directions
In a medium saucepan, simmer Cherry De-Lite dried tart cherries in water, maple syrup and hot sauce until cherries plump.
Cook, stirring every couple of minutes, until the glaze is reduced by more than half. Remove from heat and let the sauce rest for about 15 minutes to thicken further.
Preheat the oven to 425 degrees F, with oven rack placed in the bottom two positions. Lightly coat two baking sheets with cooking spray. In a large bowl, combine the gold potatoes, rutabaga, sweet potato, carrots and red onion.
Drizzle the olive oil over the vegetables, season with salt and crushed rosemary, and stir gently to combine.
Divide the vegetables evenly between the two prepared baking sheets.Roast for 20 minutes, then gently stir the vegetables and rotate the baking sheets from rack to rack, and front to back.
Roast until the vegetables are tender when pierced with a fork and golden brown in some spots, an additional 15 minutes. Drizzle 3 tablespoons of the tart cherry glaze over each portion of vegetables. Stir gently to coat.
Return to the oven for 3 minutes. Serve.