Posted by Country Ovens, Ltd. | Cherry De-Lite on Apr 19th 2021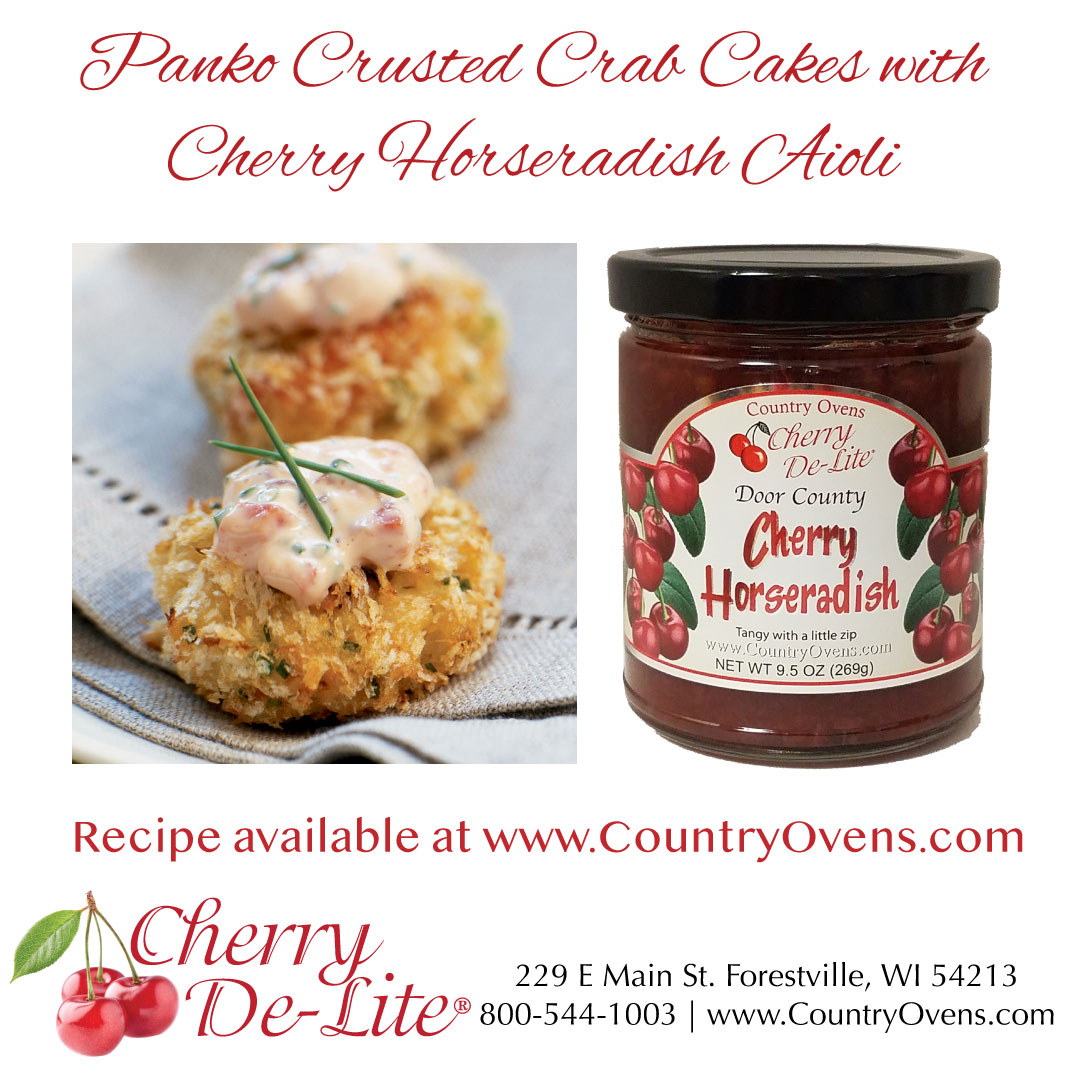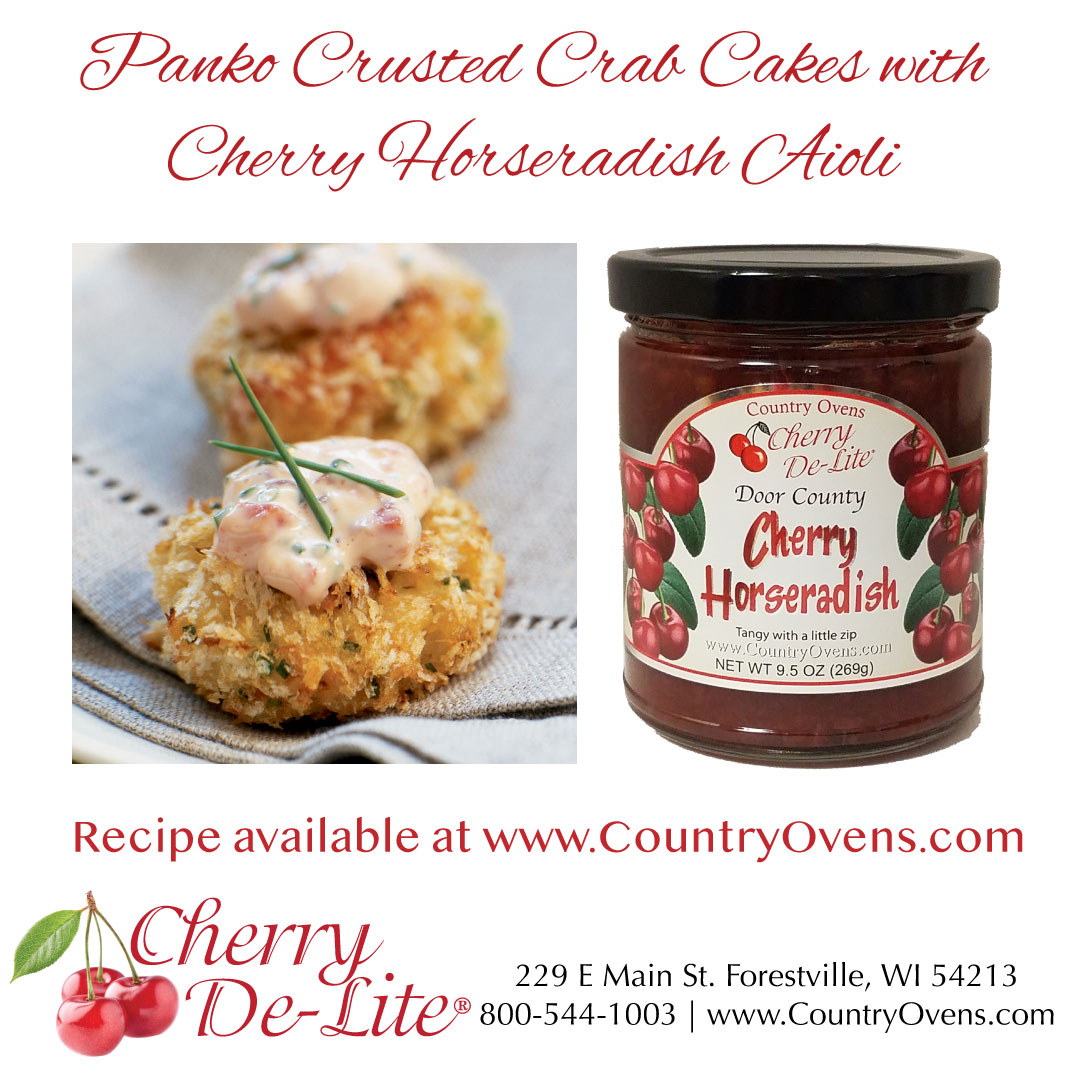 Ingredients
12 oz shelled cooked crab
1/4 cup finely diced celery
1/4 cup minced fresh chives
1/4 cup mayonnaise
1 large egg
2 teaspoons
1/4 teaspoons hot sauce
1 1/4 cups panko or fine dried bread crumbs
Cherry Horseradish Aioli (recipe below)
Fresh chives (cut in 1 inch strips)
Directions
Sort through crab meat and discard any bits of shell.
In a large bowl combine celery, minced chives, mayonnaise, egg, mustard and sauce; mix well with a fork. Add crab and 1/4 cup panko; stir gently just to mix.
Put remaining 1 cup panko in a shallow bowl. Shape crab mixture into 24 cakes, each about 2 inches wide and 1/2 inch thick. Turn each cake in panko to coat all sides, pressing gently to make crumbs adhere. Place cakes slightly apart in an oiled 12 by 17 inch baking pan.
Bake in a 475° regular or convection oven until golden brown, about 15 to 18 minutes. With a spatula, transfer crab cakes to a platter. Spoon a dollop of Cherry Horseradish Aioli on to each cake and garnish with fresh chives. Serve hot.
To make Cherry Horseradish Aioli: In a small mixing bowl, mix 1/2 cup mayonnaise with 1/4 cup Cherry De-Lite Cherry Horseradish.