Posted by Country Ovens, Ltd on Jun 22nd 2020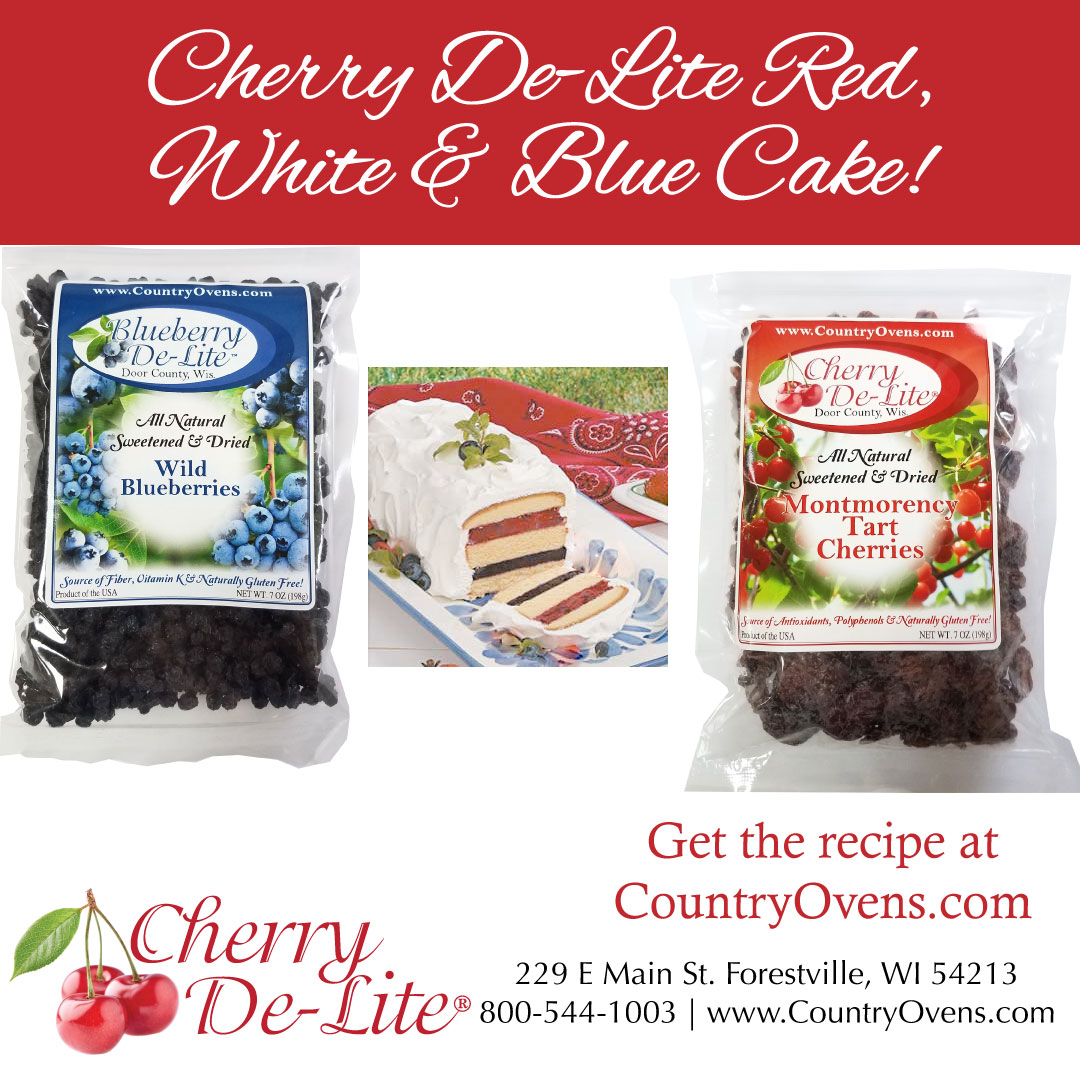 Ingredients:
1 loaf (10 3/4 oz) frozen pound cake, thawed
1/2 cup Cherry De-Lite Pie Fill
1/2 cup Cherry De-Lite Blueberry filling:
2 cups water
2 tbsp sugar
1/2 tsp cinnamon
1/4 cup water
2 tbsp cornstarch
1 3/4 cup whipped cream topping
Directions:
In a small sauce pot combine Blueberry De-Lite, 2 cups water, sugar & cinnamon and bring to a boil. Reduce heat and simmer until blueberries are plump, approximate 15 to 20 minutes. Mix cornstarch with 1/4 cup of water, add to blueberries and stir until thick.
Cut pound cake horizontally into three layers. Place bottom layer on a serving platter; spread with blueberry filing. Top with middle cake layer; spread with Cherry De-Lite Cherry Pie Fill and add the top layer of the cake.
Frost top and sides with whipped cream topping. Refrigerate for several hours before slicing.