Posted by Country Ovens, Ltd. | Cherry De-Lite on Jan 20th 2022
A Sweet N Sour Sensation!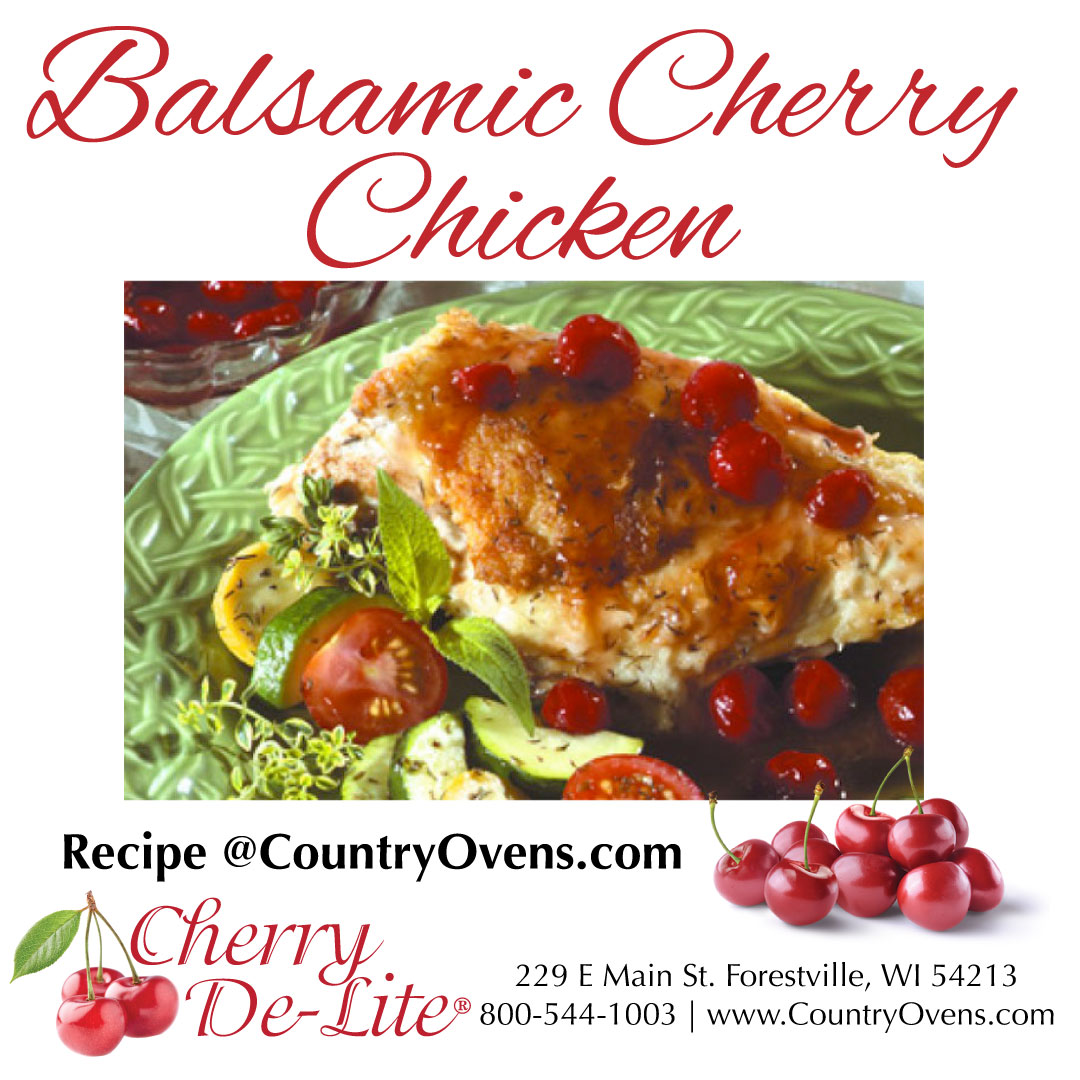 6 chicken breasts
2 tsp salt
2 Tbsp olive oil
1 c thinly sliced onions
1/4 c balsamic vinegar
1 1/2 c chicken broth
1 jar Cherry De-Lite preserves
Rinse chicken, pat dry and season with salt.
In a heavy skillet heat olive oil. Saute seasoned chicken until browned, 12-15 minutes. Remove chicken. Add onions to skillet and sauce until tender, 5-6 minutes. Add balsamic vinegar and reduce to just a couple of tablespoons.
Add broth, bring heat to high and reduce by half.
Add Cherry De-Lite preserves and cook for an additional 5 minutes until the sauce is thick.
Return the chicken to pan and heat thoroughly while spooning cherry sauce over chicken.